SAVANNAH GHOST TOURS - 9PM NIGHTLY
"Where The Living Meet The Dead" by Robert Edgerly
Revised Updated Sixth Edition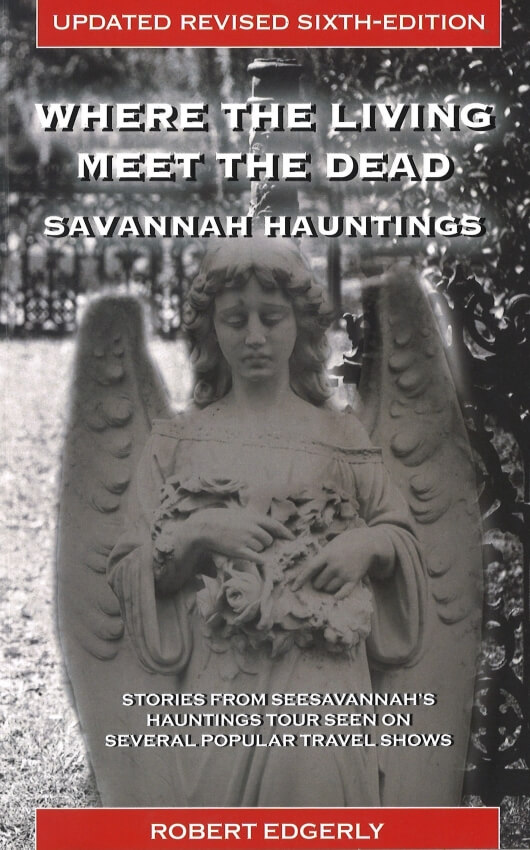 Now you can buy the best book on Savannah Hauntings for only $25.
We wrote the book on Savannah hauntings
Veteran tour operator Robert Edgerly literally brings vibrant life to supernatural Savannah with his long-awaited book, Savannah Hauntings! A Walking Tourist Guidebook. Drawing on his experience, the Savannah native recounts scores of believable accounts of ghostly activity in the city's historic district. These are the stories that have fueled his highly successful walking tour business for almost a decade.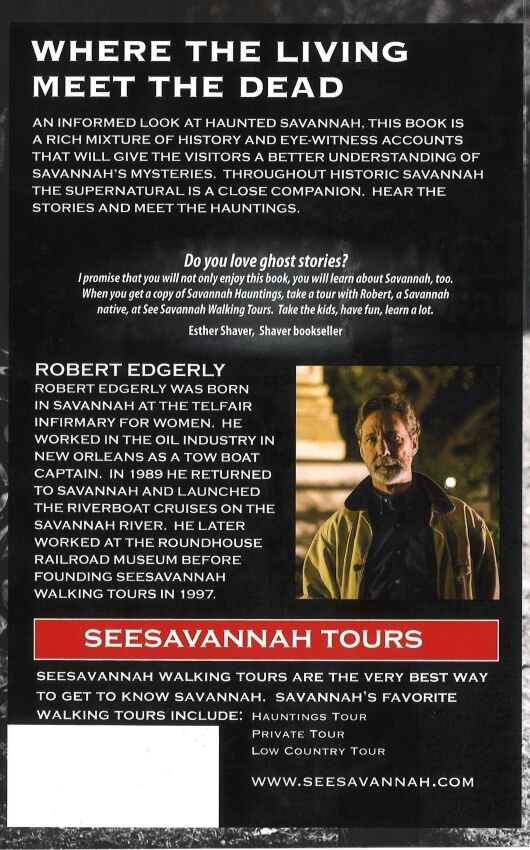 Savannah history is the backdrop for ghost tales
Robert takes full advantage of his extensive knowledge of the city's history to provide realistic settings for chilling and mysterious stories ranging from Native American burial practices to an exorcism at a home restored by Jim Williams, central figure in Midnight in the Garden of Good and Evil.
Informative and easy to use – The book includes a map of the historic district indexed by page numbers to hauntings accounts in the book.